The right Anesthesia Workstation for your requirement Adult & Pediatric ventilation
Find the right anesthesia workstation to suit your clinical care setting. Our devices offer advanced features to care for even the most complex patients, and different levels of mobility for use on the go or where space is limited.
Cflow-8C
All Intelligence Leads to Ease
Cflow-8C comes with the latest refinements in ergonomics and systems integration with an advanced, easy to use anaesthesia platform designed by experts to streamline your anesthesia workflow. An anesthesia workstation designed for adult and pediatric care, it features an 8 inch colour TFT screen, with solenoid valve technology to realise accurate ventilation control. Cflow-8C also comes with standard ventilation modes like VCV , SIMV-VC , Manual , ACGO.
Features
Tidal volume from 50ml to 1500ml (Neonatal,Pediatric,Adult)
Modes:VCV,SIMV-VC,Manual,ACGO
More than 180 minute battery backup
Large capacity drawer units
Selectatec bar for single vaporizer
Two electrical outlets
Electronic PEEP allows clinicians to set accurate PEEP
Mechanical flow meter (4 tubes)
Yoke system (1xO2, 1xN2O; without cylinders)
Standards Compliant Fully compliant to ISO 80601-2-13, ISO 80601-2-55,EMC 60601-2 and IEC 60601-1.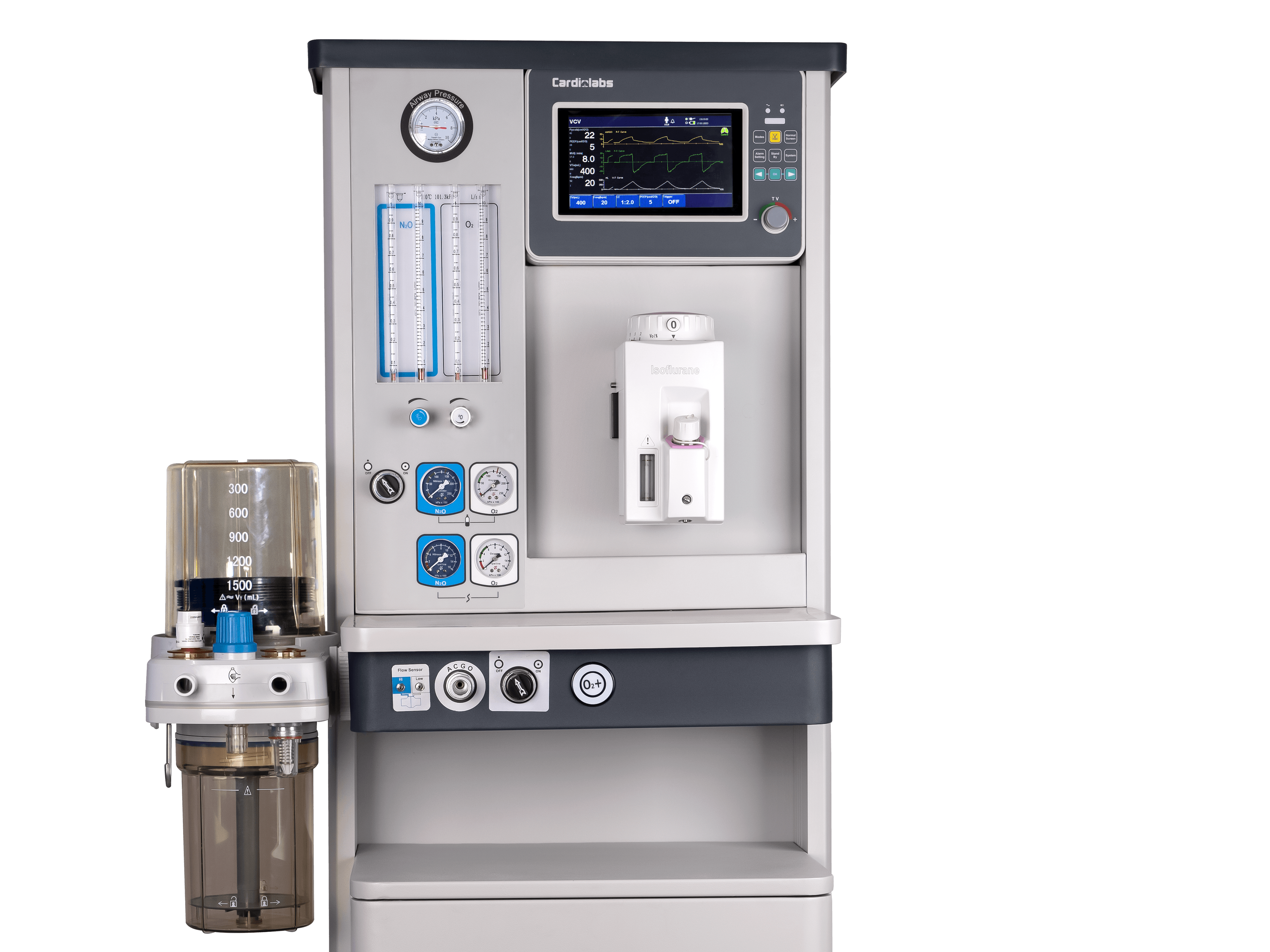 Important ventilation data at a glance
8" Displays waveforms & loops simultaneously
3 Waveforms
Easy user Interface
Diffrent colour indication for Controled & Triggered Breath