Cvent-1500T
Future Technology available today
The right ventilator for your requirement Adult, pediatric, and neonatal ventilation
Find the right ventilator to suit your clinical care setting. Our devices offer advanced features to care for even the most complex patients, and different levels of mobility for use on the go or where space is limited.
Cvent-1500T
Excellent weaning performance one intelligent ventilator for every patient Adult-Pediatric-Neonatal
Features
15" touchscreen displays waveforms & loops simultaneously
Down to 2 ml at VC ventilation
Dedicated neonatal ventilation modes like IPPV, SIPPV, SIMV, PSV
Down to 2 ml at VC ventilation
Pressure control and volume guaranteed with PRVC
SmartVent Intelligent mode of ventilation-Easy to Use & lung protective
Automatic leakage compensation
Lowest in class bias flow 2.0 L/min, Low o2 consumption
Selectable apnea back up ventilation (Volume or pressure type)
Automatic Tube & leakage compensation technology
Fixed reusable flow sensor hence no daily recurring cost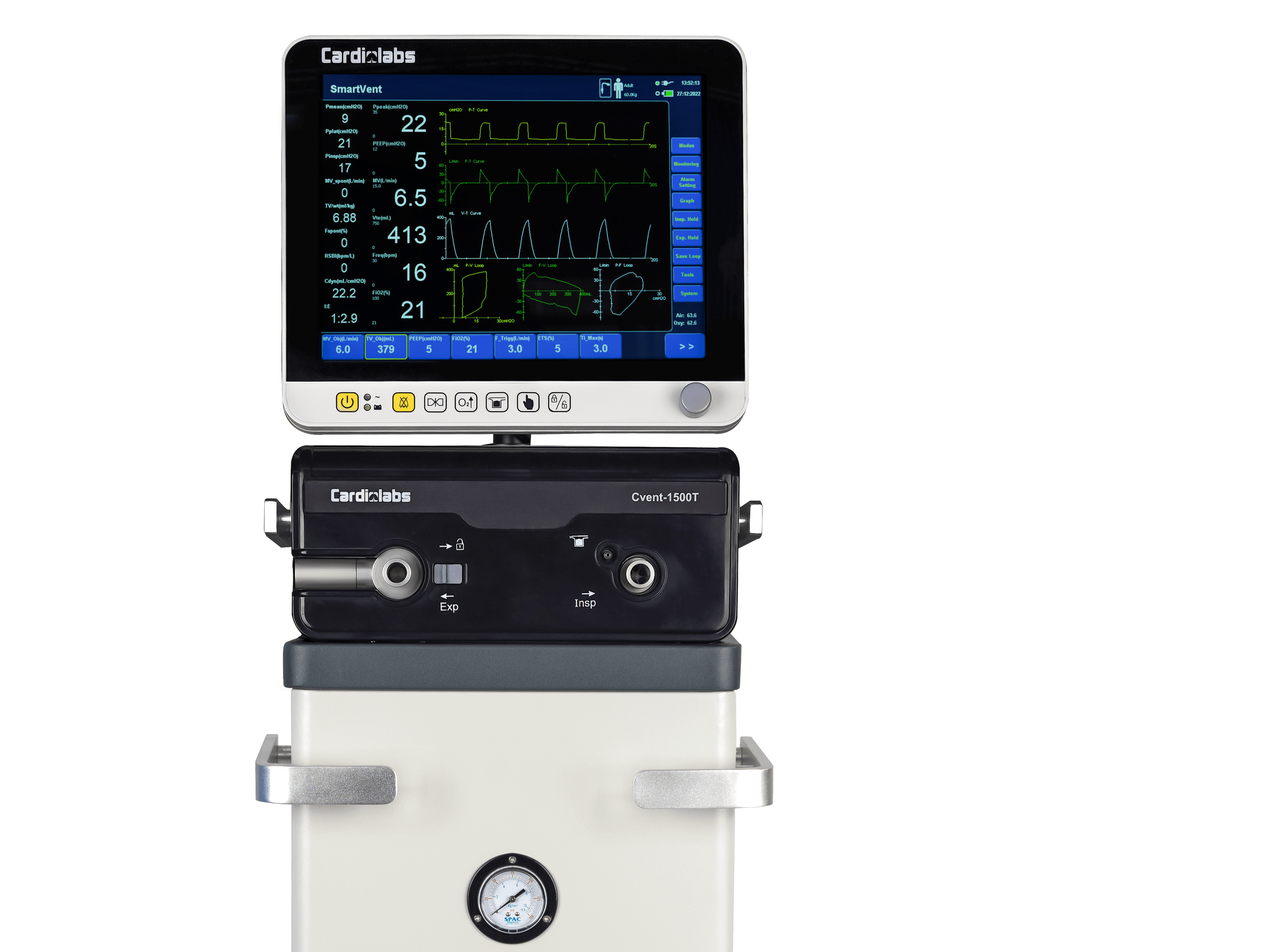 Big screen.Important ventilation data at a glance
15" detachable touch screen
72 hours trends
Over 50 monitering parameters
Down to 2 ml at VC ventilation
Featuring a wide range of diagnostic tools
Fully integrated accessories
We develop our accessories for the highest possible patient safety and ease of use in mind. Whenever possible, we integrate them with our ventilators to simplify operation of the complete ventilator system.